Description
Vivid, crisp images beyond boundaries
Philips V line wide-view monitor gives viewing beyond boundaries, great value with essential features. Adaptive-Sync delivers smooth video display. Features like anti-glare, LowBlue mode, and flicker-free for easy-on-the eyes.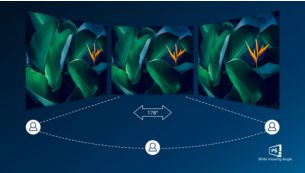 IPS LED wide view technology for image and color accuracy
IPS displays use an advanced technology which gives you extra wide viewing angles of 178/178 degree, making it possible to view the display from almost any angle. Unlike standard TN panels, IPS displays gives you remarkably crisp images with vivid colors, making it ideal not only for Photos, movies and web browsing, but also for professional applications which demand color accuracy and consistent brightness at all times.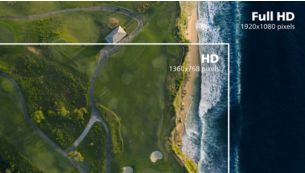 16:9 Full HD display for crisp detailed images
Picture quality matters. Regular displays deliver quality, but you expect more. This display features enhanced Full HD 1920 x 1080 resolution. With Full HD for crisp detail paired with high brightness, incredible contrast and realistic colors expect a true to life picture.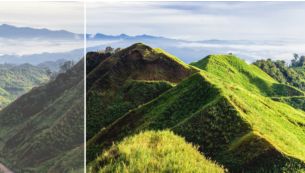 SmartContrast for rich black details
SmartContrast is a Philips technology that analyzes the contents you are displaying, automatically adjusting colors and controlling backlight intensity to dynamically enhance contrast for the best digital images and videos or when playing games where dark hues are displayed. When Economy mode is selected, contrast is adjusted and backlighting fine-tuned for just-right display of everyday office applications and lower power consumption.
Philips Anti-glare 23,8″ monitor IPS 4 ms 1920 x 1080 178º (H) / 178º (V) Signal: 75Hz HDMI, VGA (D-Sub) Speaker: No Built- in Tilt:-5/20 Degree Swivel: No Pivot: No H Adjust: No VESA: Yes Accessories: Kensington Lock Warranty: 3 Year Carry-in